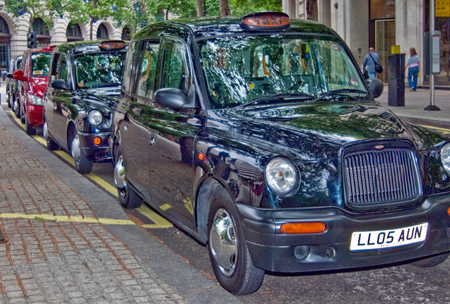 Book a taxi or contact us online or phone +44(0)203 00 44 953
We can take you anywhere you need to go around London
When you need to get somewhere in London quickly and efficiently, we are here to help. Whether it is a one-off journey to a rail station or a regular service such as a school run, our reliable service will make your day go a little smoother.
Expert in their Knowledge of London, no one knows the finer points of driving in London like Licensed London Taxi Drivers.
Minimum Charge
For short journeys (other than our Special Services such as Wedding Taxis), we have a minimum charge of £30 + 10% administration fee + £2 booking fee (£35 in total). [Our Administration Fee and Booking Fee comply with Transport for London regulations]
Why We Have a Minimum Charge
We only accept bookings when we can guarantee that we have a taxi available for you (unlike the major taxi companies who do not guarantee that your taxi will arrive). This minimum charge increases our chances of finding a driver for you when you need a short journey.
This minimum charge also allows us to provide some additional services that you won't find elsewhere:
Once we accept your booking, we will email you the driver's name, mobile telephone number, and taxi registration number.  This allows you to communicate directly with the driver and bypass any long telephone queues.
You may request the driver of your choice, and we will do our best to allocate that driver to you.
Your driver will not charge you a "run-in fee". That means that they will not arrive with £2.40 already on the meter, as most other taxis do.
Your driver will notify you when he arrives and wait if you are running late.
If you are running late, your driver will not leave unless you instruct us or him that the service is no longer needed.
Book a taxi or contact us online or phone +44(0)203 00 44 953
www.londonblackstaxis.net