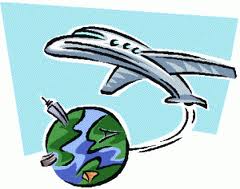 Book a taxi or contact us online or phone +44(0)203 00 44 953
Travel Agents, we can liaise with you to give you or your clients an enjoyable and memorable trip around London or help with their train, flight, or seaport connections.
We are excited to announce our Commission Scheme for Travel Agents and Tour Companies. Book a London Taxi Tour or any London Taxi travel through us and earn a 5% commission!
Here are some examples of our recent work
For JAC Travel Group, we supplied 22 taxis to transport 108 tourists from Harrods to Madame Tussauds.  We also supplied a Taxi Marshal who kept everything under control.

This lovely and lively bunch of Hungarian tourists wanted to experience a ride in a London Black Taxi!  Russ, our Chief Taxi Marshal, met the travel agent and her group at a prearranged location outside of Harrods where they had been shopping in true London style.  Russ assisted everyone into their waiting taxis and off they went to see Michael Jackson and Amy Winehouse at Madame Tussauds London.
For Bath Travel, we supplied 3 taxis to transport their clients from Victoria Rail Station (where they had just alighted from the famed Orient Express).   Members of this group were going to three different destinations: some to London Heathrow Terminal 1, some to London Heathrow Terminal 5,  and some back to their home in Surrey.  No problem–we will go wherever your clients need to go.
Our "6-Seater" Mercedes Vito Taxis
Your clients desiring to travel in luxury, may be interested in our Mercedes Vito Taxis.  Our Mercedes Vito Taxis are also perfect for larger groups as they can accommodate 6 passengers plus lots of luggage.
Book a taxi or contact us online or phone +44(0)203 00 44 953
www.londonblackstaxis.net