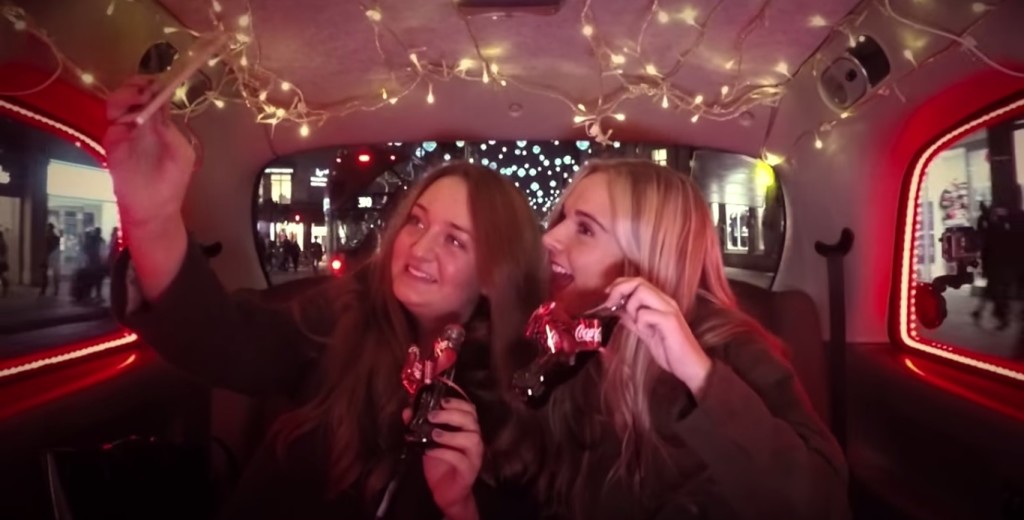 Book Us Online or phone 0203 00 44 953
We had great fun working with Hugh&Claire to film this Christmas video for Coca Cola.
Hi Mike,

An enormous thank-you to you and our driver Dave for your assistance with our 'Happy Cab' film shoot.

Dave was utterly perfect, exceptionally professional, always arriving early and with a tireless commitment to helping make our film the best it could possibly be, right up until the end of some long shoot days. With his great depth of knowledge he helped us find the best routes, beat traffic and negotiate an otherwise very tricky process. But more than any of this, his character, personality and sharp wit became a huge asset to our shoot, helping to bring out great performances from his passengers, for which we are endlessly grateful!

It was really great fun to work with Dave, and a great pleasure to get to know him along the way.

Thanks again and we hope to work with you again some time soon!

Hugh & Claire
London Taxis Film Production
www.londontaxisfilmproduction.com

We are also a full-service Licensed London Black Taxi Service
www.londonblacktaxis.net
advertisement
Advertising space available.  Place your linked banner here.
We also offer sponsored post advertising.  Contact us.