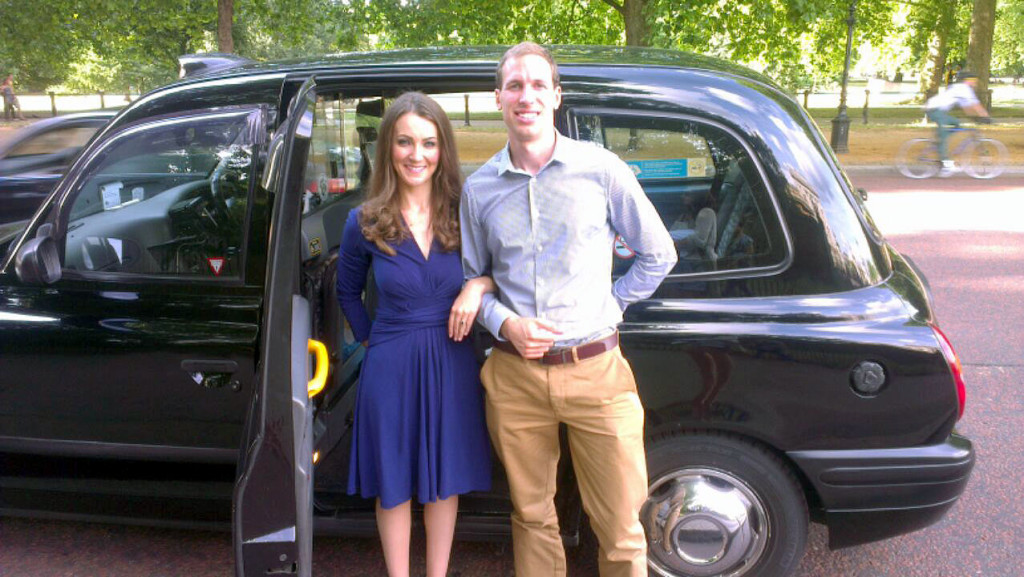 Book London Taxis Film Production services Online or phone 0203 00 44 953
One of our most popular services is our work with film and production companies. We provide London Black Taxis and drivers for use in all types of film, media, publicity & production work–including TV, radio interviews, film shoots, advertising, PR stunts, music videos, promotional videos, and the safe transport of equipment.
So were Kate and William really filmed with one of our taxis? No, not really. This photo was taken during a job we did for BNN (Bart News Network), a Dutch public broadcasting company.
BNN was filming a game show featuring London taxi drivers. These Kate and William look-alikes were all part of the fun.
London Taxis Film Production
www.londontaxisfilmproduction.com

0203 00 44 953

We are also a full-service Licensed London Black Taxi Service
www.londonblacktaxis.net
advertisement
Advertising space available.  Place your linked banner here.
We also offer sponsored post advertising. Contact us.